Home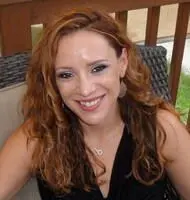 We can't change the difficult situations of the past, but we can strive for deeper understanding & resolve the challenges in your life.
Raquel Flores-Maki, LSCW
I specialize in working with Families, Marriage, Partnerships, Adolescents and Children. Employing a team approach that enhances existing supports and provides tools to assist with barriers. Throughout my twenty-five years of professional experience, I've had the great fortune to learn from the adolescents, families and adults who've placed their well being in my care. I'm committed to a holistic approach toward therapy. I utilize strengths and systems to meet individual treatment goals and apply a variety of modalities which I tailor to a client's unique needs.
I am EMDR (Trauma) and Gottman Trained (Couples Counseling).
I have a had the opportunity over the last 3 difficult years to strengthen my clinical skills. Social Work school did not prepare us for this time, but through some quantitative research through the stories of my clients and continuing education I am confident to work with the grief and trauma we have all experienced. We have seen that mental health needs are becoming less of stigma. Everyone needs a safe space to talk through life's stressors and traumas. Take the time for yourself, family or relationships.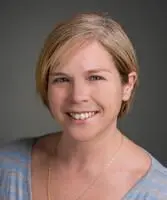 Elizabeth McNamara, LCPC
I am committed to providing compassionate, strength-based counseling through reflective conversation. I bring culturally sensitive professional training and experience to the relationship. I work with people to promote personal growth and and am inspired by the strength in telling one's story.
I have my Masters' Degree in Counseling from The Illinois School of Professional Counseling and a Bachelor's in Spanish & Latino Studies. I have worked in social services with the Spanish speaking community since 2001 and have broad experience in working with populations at risk.
I am currently providing telehealth as well as in person sessions.
Brittny Garcia, MSW

Pronouns: She/Her/Hers
I believe that therapy can be a beneficial resource for many. Growing up, I did not know much about mental health and therapy until I was in my own crisis. The mental health stigma that is a great part of my Latinx community, greatly impacted my own experience. I understand stigma is something that many different communities may face, and I hope to help break down that stigma so people can openly receive the help they need. After reaching out for help myself, I was able to start living up to a better version of myself. Now I hope to provide similar hope to others.
Therefore, I also believe therapy is not just a tool to be used once a person may feel at their lowest, but in instances of uncertainty surrounding different challenges and life transitions. Every person has their own unique experiences, impacted by the variety of systems in place whether it may be cultural, familial, religious or more. As people, we aim to navigate our identities in the environments and society we find ourselves in. These experiences have shaped and taught us how to cope with different situations, resulting in different behavioral and thought patterns that may cause us to feel rather distressed. As a therapist, my goal is to work hand in hand with individuals to create an empathic space to share your experiences, where we can work through those patterns and discover which may no longer serve you. Together we can work on self awareness, exploring the past, empowerment, and creating meaningful changes within your life and relationships to start the healing process.
Educational Training:

Loyola University Chicago

Elmhurst University
Factual BIO:
Brittny Garcia holds a Master of Social Work degree from Loyola University Chicago's School of Social Work, with a Micro Practice Specialization in Advanced Clinical Practice. Previously, she acquired a Bachelor's of Arts in Psychology at Elmhurst University. Since then she has provided individual counseling to low income populations at Accepting Therapy in Chicago. During her time there, she developed a person centered approach to allow a collaborative process with her clients, and has provided Cognitive Behavioral Therapy to support individuals struggling with anxiety, depression and life transitions.
We are committed to your privacy. Do not include confidential or private information regarding your health condition in this form or any other form found on this website. This form is for general questions or messages to the practitioner.